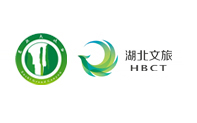 SCENIC SPOT
Wedged between Hunan Province, Chongqing Municipal and Hubei Province, the Grand Canyon Scenic Spot in Enshi, China, is the most lovely stretch of Qingjiang River Basin, and crowned as the most beautiful canyon throughout the world. It features ten thousand meters cliff gallery, a thousand plunging waterfall, a hundred soaring peaks and ten miles lengthy ravine. There may be no clear winner between the impressive and graceful global geological wonders in the canyon and that in Colorado Grand Canyon of USA. Qixing Village and Yunlong Ground Fissure, two core areas within the canyon, covers 35.2 squre kilometers, has been open to the public and is called as natural museum of limestone karsts for its enough diversity, including tiankeng, ground fissure, precipice, fengcong, limestone pillars, caves, underground river etc., of which are world-class tourism resources.
CONTACT US
| | | | | |
| --- | --- | --- | --- | --- |
| | | 400-0718-126 | | +86.718-8485869 |
Contact address: China hubei enshi "mu office.
Contact: Tan Xiaomin. Zip code: 445029.

Enshi Tourism Group Co., Ltd. | Enshi Grand Canyon Tourism Development Co., Ltd. CopyRight(C) 2014 East All Right Reserved.
Technical support:Enshi Baidu